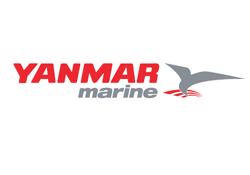 Sorry, there is currently no picture
available for this product.
If you have any questions, please contact us.
.
Category:Engine Parts & Accessories > Yanmar Engines and Parts > Yanmar Manuals > Yanmar Installation Manuals
Manufacturer: Yanmar
Part Number: 0FMPE-U00100
Description:
Installation Manual VOL 1

Part #0FMPE-U00100 from Yanmar

Volume 1 of the Yanmar Installation Manuals. This manual covers general information. You will also need to purchase either the sail / small engine supplement: 0FMPE-U00202 or the power / large engine supplement: 0FMPE-U00300.

Our price: $83.39 - each

&nbsp&nbsp&nbsp


Important Notice About Returns on Yanmar Parts:
Yanmar has a 15 day limit on the return of any Yanmar parts or accessories. Please inspect your Yanmar parts shipment immediately upon arrival and notify us of any requests for returns within 15 days. Returns on Yanmar parts and accessories can not be honored more than 15 days after you receive them. For more information, you may email support. Certain special order Yanmar parts are not returnable. If you have any questions about the returnability of your parts please contact us.

Yanmar Territory Info:
We sell sailing products to more than 75 countries around the globe and look forward to serving you. We are authorized to sell Yanmar products in the following areas:
Bermuda
Colorado
Connecticut
Delaware
District of Columbia
Illinois
Indiana
Iowa
Kansas
Maine
Maryland
Massachusetts
Michigan
Minnesota
Missouri
Montana
Nebraska
New Hampshire
New Jersey
New York
North Carolina
North Dakota
Ohio
Pennsylvania
Rhode Island
South Carolina
South Dakota
Vermont
Virginia
Washington D.C.
West Virginia
Wisconsin