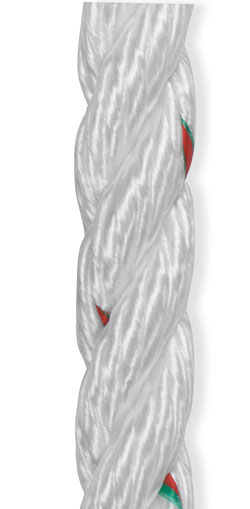 Pictures are for concept only. Actual product may vary from image. Always verify against descriptions and manufacturer information on this part. If you have questions please contact us.
.
Category:Docking & Anchoring > Dock Lines & Accessories > 5/8 Inch Dockline
Manufacturer: Samson Rope
Part Number: 170040006030
Description:
Pro-Set-3 rope, 5/8" White (per 1ft)

Part #170040006030 from Samson Rope

Pro-Set Nylon is a premium 3-strand, 4-stage rope. It is manufactured to minimize shrinkage, snagging, and hockling; and maximize strength, durability, and flexibility.

UPC: 030213170436

Our price: $743.49 per Foot

&nbsp&nbsp&nbsp


Special shipping information:
The size of this product exceeds the maximum weight or dimensions allowed for standard UPS shipments. This product can still ship UPS, but your shipping charges will include an oversize surcharge in excess of the amount of shipping shown at checkout. If you would like us to quote you the specific shipping charge for this product you may request this quote at checkout or email orders@torresenonline.com.
src code: ROP
alt code:
cat: 5215